Motic BA300POL Binocular Polarizing Microscope
M-Depot Item No: RA-01000
Price: $3,325.95
Professional Grade Polarizing Microscope
Binocular Head (Trinocular Version Also Available)
Strain-Free Objectives and Condenser for Optical Clarity
Analyzer Allows 360° Rotation to Provide Additional Angles of View
Integrated Color Corrected Infinity System (CCIS) Optics
Semi-Plan Objectives 4X, 10X, 20X, 40X and 60X Included
Centerable Quadruple Nosepiece
Bright 30W Halogen Illumination w/Built-In Transformer & Rheostat Knob for Intensity Control
Optional Accessories: Tint Plate, Quarter Wave Retardation Plate, Quartz Wedge, Filters, Etc
---
go to product details
Similar Products

BA300 Polarizing Trinocular Microscope
Our Price: $3,469.95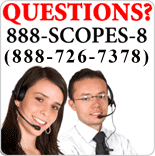 ---
Sales & Customer
Service Assistance:
Monday - Friday
8:00 AM - 5:00 PM PT 1-888-SCOPES-8
(1-888-726-7378)
Email Us
What do our Customers say about us?


Motic BA300POL Binocular Polarizing Microscope
Superb Optical Performance & Sophisticated Binocular Polarizing Microscope
The Motic BA300POL polarizing microscope's superb optical performance and sophisticated features make it ideal for use in areas in which a polarizing microscope may be handy. It's the perfect choice for medical applications such as viewing microscopic crystals in urine, biochemistry and biomedical research, geology and geological engineering, the petroleum industry and many other settings. The integrated Color Corrected Infinity System (CCIS) delivers uncompromised optical clarity. To maintain absolute parfocality, the BA300POL's eyepieces are mounted on the Siedentopf head, thus allowing the tube length to remain constant even when interpupillary distance adjustments are made. For user comfort the head is at a 30° incline. Illumination is provided by a bright 30W halogen light source with built-in transformer and rheostat knob to control intensity. The polarised light is provided by the base polariser and is crossed by the rotatable analyser in the microscope head. The analyzer allows 360° rotation which provides extinction and other angles of alignment. The included field diaphragm permits alignment of the condenser for optimum optical performance. The superior ergonomic design and robust mechanical structure make the BA300POL a great platform for future expansion. Optional tint plates, quarter wave retardation plates, and quartz wedges are available to complete advanced polarized light techniques.
FEATURES:
Binocular Siedentopf head inclined 30° for maximum user comfort
Adjustment on both eyepieces, cross hair on one eyepiece
Intermediate tube with rotatable analyzer and Bertrand Lens
Reversed quadruple nosepiece
CCIS EF Plan strain-free objectives: 4X, 10X, 40X(S), 60X(S)
Centerable strain-free objectives and centerable condenser
360º circular rotating stage
Achromat swing-out condenser, N.A.0.9/0.13 (strain-free)
Rotatable polarizer
Koehler illumination quartz halogen 6V/30W with intensity control
Universal Power Supply 100-240V
Included accessories: Blue filter, power cord, 2.5mm Allen hexagonal key, vinyl dust cover
| | |
| --- | --- |
| Head | Siedentopf Binocular |
| Head Incline | 30° |
| Head Rotation | 360° |
| Eyepiece | WF10X/FN20mm w/Diopter & Crosshair on one eyepiece |
| CCIS Semi-Plan Objectives | 4X, 10X, 40X(S), 60X(S) |
| Parfocal distance | 45mm |
| Nosepiece | Quadruple |
| Stage | 360° Rotatable Stage |
| Stage Surface | 174 x 145mm |
| Stage Cross Travel | 76 x 50mm |
| Stage Vertical Movement | 27mm |
| Stage Movement | 0.1mm Increments |
| Focus | Coarse/Fine |
| Focus Movement | 42mm stroke; 2mm minimum increments |
| Intermediate Tube | 360° Rotatable Analyzer |
| Analyzer | Slider-Type w/Compensator Slot & Bertrand Lens |
| Condenser | Swing Out Achromat Condenser, N.A. 0.9/0.13 |
| Condenser Rotation | 360° w/Click Stops Every 90° |
| Illuminator | 6V/30W Halogen Koehler |
| Filter | Blue |
| Filter Diameter | 45mm |
| Power Supply | Universial 110/230vac |
| Dimensions | 17" x 24" x 13" |
| Shipping Weight | 27 Lbs |

Additional Product Information