2X2 Backlight Guide & Illuminator
M-Depot Item No: S-22794
Price: $539.95
150 Watt Halogen Fiber-Optic Illuminator
2x2 Fiber Optic Back Light Guide
---
go to product details
Similar Products
Large Backlight & 150W Fiber Optic Illuminator
Our Price: $699.95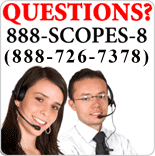 ---
Sales & Customer
Service Assistance:
Monday - Friday
8:00 AM - 5:00 PM PT 1-888-SCOPES-8
(1-888-726-7378)
Email Us
What do our Customers say about us?


2X2 Backlight Guide & Illuminator
Halogen illuminator provides 150 watts of powerful, adjustable, bright white light for your microscope. Comes with a 2x2 Back Light Guide that may be used under the glass window of a Manual Stage.
| | |
| --- | --- |
| Illuminator | 150 Watt Halogen Fiber-Optic Illuminator |
| Illumination | ≥100000 Lux |
| Color Temp | 3000K |
| Spectrum Range | 450-700nm |
| Bulb | 21V 150W Halogen Bulb |
| Bulb Life | Approximately 200 Hours |
| Output Light Port | 5/8'' Inner Diameter |
| Main Input Power | 120VAC +/- 5% 50/60Hz - (220VAC available, please specify) |
| Output Power | Variable 15W-150W |
| Input Current | 1.5A |
| Output Currnet | 1.5-7.5A |
| Start-up Time, | Normal AC Input, Full Load: 2s |
| Efficiency, | Normal AC Line, Full Load: 85-95% |
| Temperature Range - Operating | 0 to 45 deg. C |
| Temperature Range - Storage | -25 to 85 deg. C |
| Relative Humidity, Non-Condensing | 85% |
| Fuse | 2A 3x20mm |
| Dimensions | 208mm x 105mm x 124mm |
| Weight | 7lbs |
| Backlight Guide | 2x2 Fiber Optic Backlight Guide |
| Active Area | 2X2 inches |
| Dimensions | 86x52x16mm |
| Fiber Diameter | 5/8 inches |
| Cable Length | 910 mm |