HD DIGITAL 1.3 MEG CAMERA WITH DIRECT-TO-VGA-MONITOR OUTPUT
M-Depot Item No: S-89040
Price: $799.95
High-Quality Live Digital Output, No Computer or Software Required
24 bit True Color
1.3 Megapixels
High Frame Rate (30fps)
Image Freeze Option
Avoids the Complexity of a Computer & Software
C/CS-Mount Compatible
Easy to Use
---
go to product details
Similar Products
Camera, High-Resolution - 2.0 Megapixel - USB Output, Images Plus Software
Our Price: $438.95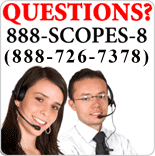 ---
Sales & Customer
Service Assistance:
Monday - Friday
8:00 AM - 5:00 PM PT 1-888-SCOPES-8
(1-888-726-7378)
Email Us
What do our Customers say about us?


HD DIGITAL 1.3 MEG CAMERA WITH DIRECT-TO-VGA-MONITOR OUTPUT
Spectacular Digital Images Are Now Spectacularly Convenient
As sophisticated as it is easy to use, this HD digital camera is specifically designed for microscopes. It provides high-resolution digital imaging as accurately as a complex computer-based system without the expense of the computer. Yet it also offers the convenience of a traditional CCTV video camera. This versatile camera is perfect in a variety of settings including, but not limited to: high-throughput inspection stations, Q.A. and Engineering labs, conference rooms, or anyplace you need to quickly and easily manage your imaging workflow. The images of the observed target can be accurately displayed and captured without having to make room for, or maintain, a computer. Users can easily view the high-res live image and then, if desired, freeze and capture images directly onto the SD card provided. It offers the same quality as a USB or firewire camera with none of the headaches, enabling you to capture a photograph with a simple click! This camera offers a high frame rate -- a remarkable 30 frames per second (fps) -- which produces smooth-flowing video. And its 1.3 megapixel (1280x1024) resolution ensures that every image is crisp and detailed.
FEATURES:
1.3 Megapixel (1280x1024) digital video resolution in a stand-alone camera
Progressive scan 30 frames per second produce smooth-flowing, high definition (HD) video output
SXGA output connects directly to LCD monitor
RGB 8:8:8 live images are clear and without flicker or delay
Capture and save BMP images directly to the included SD memory card
Freeze images at any time with menu or removable external trigger control (included)
Built-in crosshair (may be turned on or off)
Auto Exposure, Auto Gain, Auto White Balance capability
Adjustable RGB/White Balance/Brightness/Contrast
Easy-to-use menu displays on monitor
NOTES:
A 1280x1024, 17" or larger monitor is recommended for proper display
VGA output - cannot be connected directly to computer - uses an LCD monitor only
| | |
| --- | --- |
| Resolution | SXGA 1280 x 1024 x 24 bit true color |
| Color Depth | RGB 8:8:8 |
| Refresh Rate | 30fps @ 1280 x 1024 per frame |
| Memory | SD card (under 2 gig) |
| File Format | BMP |
| Detector Size | 1/2.5 in. |
| Pixel Size | 4.4um x 4.4um |
| RGB | Adjustable - Auto or Manual Mode |
| White Balance | Auto or Manual |
| Exposure | Auto or Manual |
| Contrast | Manually Adjustable |
| Crosshairs | White Electronic (Overlay) Crosshairs (can be turned on or off) |
| Mount | C/CS-Mount Compatible |
| Output Connector | Female HD15 |
| Power supply | Universal 110/220VAC Input, 5V Output |
| Size | 92mm x 64mm x 48mm |
| Weight | 500g |
| Operating Temp | 0~70 deg. C. |