M10L Compound LCD Dual-Output Digital Binocular Microscope w/5 Megapixel Camera
M-Depot Item No: RK-02000
Price: $1,625.95
Pivoting LCD Screen
Built-In Digital Camera Captures up to 5 Megapixel Images
Streams Live Video via USB or Analog Video Output
Binocular Head (Monocular Version Also Available)
Capture Still and Live Images to Removable SD Card in Head (No Computer Needed)
Included Powerful Images Plus Software
Includes: 40X, 100X, 400X, & 1000X Magnification
Includes: Semi-Plan, Plan, Plan Phase Objectives - Available at Checkout
Student Proof, All-Metal Internal Parts Ensure Long-Term Durability
Variable Intensity, 3W LED Illumination
---
go to product details
Similar Products
Dual-Output Digital Monocular Microscope w/5meg Capture & LCD
Our Price: $1,329.95
LCD Video Zoom Microscope, LED Illum Track Stand
Our Price: $2,899.95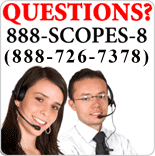 ---
Sales & Customer
Service Assistance:
Monday - Friday
8:00 AM - 5:00 PM PT 1-888-SCOPES-8
(1-888-726-7378)
Email Us
What do our Customers say about us?


M10L Compound LCD Dual-Output Digital Binocular Microscope w/5 Megapixel Camera
Analyze All Types of Samples Instantly on The LCD Screen, No Computer Required!
Swift Optical's M10L Series LCD Digital Compound Microscope is an advanced scientific tool that's as useful in a college or university biology department as it is on the quality control and testing line of a food processing plant or any manufacturing facility. Hazmat units will find this microscope perfect for examining specimens for contamination and veterinary hospitals will be able to easily show results to pet owners on the built-in LCD display. In fact, the M10L offers unlimited microscopy possibilities. Integrating a high quality digital camera and large 3-inch LCD screen, the M10L allows users to capture and save digital still images or real-time video files in its 8MB internal memory or directly onto a SD card (up to 2GB) without the need of a computer. The LCD screen, which allows for easy viewing of specimens and materials, can be connected directly to a computer via USB, or integrated with existing classroom/workplace technology via an RCA connection. The illumination system in the M10L is a corded, variable intensity, 3W LED identical to those found in professional and medical microscopes. Objective options include Semi-plan, Plan and Phase. Motic Images Plus software and calibration slides are included. This microscope is also available in a monocular version, which would prove especially useful in a classroom setting for young children.
FEATURES:
Pivoting 3-inch interactive LCD screen folds down for safe storage
Built-in camera provides 5-megapixel still images to SD card (maximum card capacity is 2GB)
Built-in SD card reader/writer allows users to save images without using a computer
640 X 480 streaming images to computer through USB or analog device
Analog RCA output provides 480 lines of resolution
Includes Motic Images Plus Imaging Software
Semi-Plan, Plan and Plan Phase Objective options satisfy a wide range of needs
Co-axial, fine and coarse focusing with "Feather Touch" sensitivity for precision
Built-in low drive, mechanical stage with smooth-moving, coaxial rack & pinion focusing system controls
Student Proof: super-durable, all-metal internal parts
Integrated carrying handle
Cool, energy-efficient 3-watt LED illumination with bulb life of up to 50,000 hrs
Reversed nosepiece gives clear stage access for maximum ease of use
Microscope
Compound Digital Microscope
Head
Binocular
Eyepieces
W10XD, 20mm
Objectives
Semi Plan - 4XD, 10X, 40XR, 100XR(Oil)
Plan - 4XD, 10XD, 40XR, 100XR(Oil)
Phase - 4XD Plan, 10XD Phase, 40XR Phase, 100XR(Oil)
Conderser
Abbe 1.25, Rack & Pinion
Illumination
3W, LED with Dimmer Switch
Stage
Built-in Mechanical
SD Card
Built-In
LCD Screen Resolution
640 X 480
Camera
Color, CMOS
Camera Output
Digital - USB, Analog - RCA
Streaming Images
Through USB cable or analog device to computer
Included Software
Motic Images Plus 2.0 ML cross-platform
Compatibility
PC (for Win XP, Vista, Win7 & 8), Mac (OSX)
Features
Snapshots, annotation, measurement, live image recording, and much more- Click Here to view additional software features.
Calibration Slide
Motic certified printed calibration slide
Power Supply
Attachable universal voltage power supply 110V~240V

Additional Product Information