SMZ-168 Stereo Binocular Microscope w/Industrial Arm Stand
M-Depot Item No: GC-01300
Price: $989.95
Top Selling Microscope from Leading Manufacturer - Motic
Uncompromising Quality at Extraordinary Value
Remarkably Clear, High Resolution Stereo Image
7.5X to 50X Continuous Zoom Standard (w/10X Eyepieces)
1.1X to 320X Max Magnification (w/Optional Lenses)
Wide 1:6.7 Zoom Ratio
Both Binocular & Trinocular Versions
Many Stand Options Available
Trinocular Model Perfect for Digital Applications
Variety of Illumination Options
Diopter Adjustment on Both Eyetubes
Anti-Fungal Coating
---
go to product details
Similar Products

Stereo Zoom Microscope w/Pneumatic Arm
Our Price: $879.95

SMZ-168 Stereo Trinocular Microscope w/Industrial Arm Boom Stand
Our Price: $1,099.95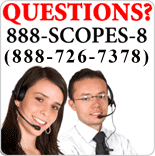 ---
Sales & Customer
Service Assistance:
Monday - Friday
8:00 AM - 5:00 PM PT 1-888-SCOPES-8
(1-888-726-7378)
Email Us
What do our Customers say about us?


SMZ-168 Stereo Binocular Microscope w/Industrial Arm Stand
A High-Performance Zoom Microscope for Complex Applications
Fabricated for versatility, the SMZ-168 offers a modular format to conform to the requirements of the task and environment. Expansion is possible with a variety of stand and illumination options to handle your complex needs. This series of stereo microscopes incorporate a zoom ratio of 1:6.7, one of the industry's largest, with a standard working distance of 113mm inside a Greenough optical stereo system. This configuration makes this an ideal system for setting up a work station for preparation, dissecting, micro-assembly, forensics or quality assurance. Moreover, the system provides a maximum magnification of 320X [with optional lenses] and guaranteed parfocality throughout the magnifications. Assisting in fatigue prevention is the high eyepoint system of the standard 10X eyepieces, which allows the user to assume a more comfortable posture when using the microscope and eyeglass wearers to observe without the fear of scratching their lenses. The standard eyepieces offer a field of view of 30.7mm to cover more of the sample in less time. The standard system provides a clear 3-D image and maximum magnification of 50X (with standard 10X eyepieces). This durable, anti-fungal microscope is available in binocular and trinocular configurations.
FEATURES:
Remarkably Clear, High Resolution Stereo Image
7.5X to 50X Continuous Zoom (w/Standard Lenses and 10X Eyepieces)
Maximum Zoom Magnification Range: 1.1X - 320X (w/Optional Lenses)
Field of view: 0.8mm - 102.2mm (w/Optional Lenses)
Working distance: 113mm w/Standard 1x Lens (324mm to 34.5mm w/Optional Lenses)
Adjustable interpupillary distance: 52mm – 75mm
Zoom magnification click stops
Diopter adjustment on both eye tubes ±5
Widefield high eyepoint eyepieces WF10X/23mm included standard (optional eyepieces available)
Included accessories: Dust Cover
Available options: Eyepieces, micrometer eyepieces, auxiliary lenses, reticles, illumination, mechanical and rotary stage, darkfield, and jewelry clamps
| | |
| --- | --- |
| Head Mounting Diameter | 76mm |
| Optical System | Greenough |
| Included Eyepiece | WF10X/FN23mm |
| Reticle Diameter | 24mm |
| Interpupillary Distance | 54mm - 76mm |
| Eyepiece Incline | 35° |
| Diopter Correction | ±5 Diopter (on both eyepiece tubes) |
| Working Distance | 103mm (w/no auxiliary lens installed) |
| Max Working Distance | 324mm (w/Optional Objectives) |
| Field of View | 4.6mm - 30.7mm (w/10X Eyepiece) |
| Optional Field of View | 0.8mm - 102.2mm (w/optional lenses) |
| Zoom Ratio | 6.7 : 1 |
| Standard Zoom | 7.5 - 50x (w/10X Eyepiece) |
| Optional Zoom | 1.1X - 320X (w/Optional Lenses) |
| Zoom Adjustment | Left/Right- Single shaft horizontal knob |
| Stand | Industrial Arm |
| Stage Plate | Black & White, Frosted Glass |
| Focusing Adjustment | 50mm vertical movement |
| Vertical Diameter | 25mm |
| Vertical Height | 350mm |
| Max Extension | 465mm |
| Holder | 15.8mm (5/8-Inch) |
| Base | 250mm x 250mm |